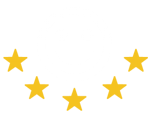 WHAT OUR CUSTOMERS ARE SAYING
"I have dealt with the owner and have received nothing but top notch service. This is a solid business run by someone who cares about their clients. I am really impressed, keep up the good work."
"Good pool service. The analyses and steps seem to be bang on, as my water is always crystal clear."
"Greatest place in Ottawa to get a pool hot tub or service!"
"The staff here are always cheerful and willing to help. When I was shopping for a pool, they went above and beyond, gave me multiple options, and there was no pressure tactics to make a decision on the spot. Adam and Derek were both very knowledgeable and we're willing to answer my multitude of questions."
"The service I have received at Poolarama for the last 7 years is outstanding. I bought my above ground pool there and have been enjoying it since. Their installation workers are very competent and the sales and parts department always ready to help."
"Quality products at a fair price. Everything we have purchased over the years has provided enjoyment and satisfaction over the years."
"Adam, Derek, Russ and the team at Poolarama have been servicing our pool for more than a decade. We wouldn't think of going anywhere else. They are the best! I give them the highest recommendation possible: such good people, such great customer service, and great work too."