Ensuring You and Your Guests Have a Fantastic Time in Your Ottawa Hot Tub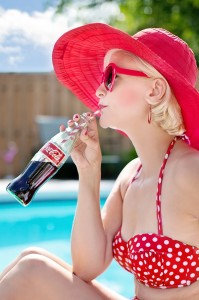 There's something so very inviting about sinking into the soothing comfort of a hot tub. Add a few good friends, good food and drink, and some great music in the background, and you have a recipe for a fantastic hot tub party right in your Ottawa backyard!
Sparkling Clean Sets the Scene!
Make sure your hot tub and the water in it are fresh and clean. It seems like a no-brainer, but with fluctuating temperatures and weather, an outdoor tub can get a bit funky from one day to the next. So, take the time to shock the water and test your pH so that nobody reacts negatively to any chemical imbalances in the water. Make sure the water level is topped up; evaporation is subtle.
The Drinks and Food Set the Mood!
Our city offers every type of tasty fare, whether you want your Ottawa hot tub party to have a Mexican, Sushi, BBQ, or even a picnic theme. Anything goes! But remember to have plenty of beverage options, including clean drinking water. Dehydration can sneak up on you and your guests, so be cautious. And remember, no glass containers of any sort should ever be around a hot tub. There are tons of options for funky, fun dishware in sturdy, unbreakable materials. Don't risk an injury!
The Friends You Invite Make a Fun Night!
Not everyone loves a hot tub, but for many, that invitation will be met with genuine delight. So, when you invite people over, some may spend most of the evening socializing on the deck, and that's okay. If your guests are all ready for some hot-tub time, you may have to do a few rounds of folks coming in and out; some are snacking while others soak, just so there's room. Make sure your guests are content—whether sitting or soaking—and the party will be a success.
Great Tunes under the Moon!
Everyone has arrived; drinks are in hand, food is ready, and it's time to hit play! Rocking and talking makes for a good vibe, whether it's some soothing soul sounds or Top 40 hits. Whatever your playlist, let the music become part of the atmosphere. Do things the old school way, and let guests take turns being the DJ.
Safety First—Avoid the Worst!
Now that all the fun stuff is covered, safety needs some attention, too. We've covered elements of safety already—no glass and plenty of fluids. Everyone wants to have fun, and who doesn't enjoy a few drinks while chilling with their friends? Make sure that access to the tub doesn't get slippery. It might be easy to forget, but with folks getting in and out, the surrounding area is bound to get wet, and that can lead to slips and falls.
There you have it! Sparkling clean water, excellent food, guests, and fantastic music make for a successful Ottawa hot tub party right in your backyard.