There Are Serious Benefits to Using Your Ottawa Hot Tub All Year Long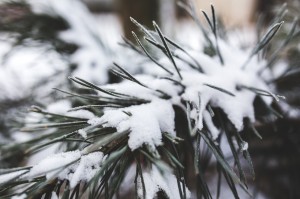 The idea of a hot tub instantly conjures up images connected to the summertime: parties with friends, the smells of barbecue food and lemonade, a way to relax your sore muscles after a long jog or a hard day of work. But did you realize you can use it in the winter—with many of the same benefits, plus a few more? If you have a hot tub in your Ottawa home, then the advent of winter shouldn't be a deterrent from it, but one more reason to hop in for a soak. And if you're considering having one installed, you don't have to wait until spring has sprung to do so. Here are some benefits associated with winter hot tub use:
Increasing Circulation, Relieving Pressure
You know how bad it can get. It's the middle of January, and your hands are so cold that the circulation has actually decreased, giving you stiff fingers that hurt when you try to use them for all but the most rudimentary tasks. For some, winter brings with it stiff joints, poor circulation, and unwanted pain. But a little bit of time in a hot tub can improve your circulation (and unlike exercise, won't simultaneously increase blood pressure), relieve tension and pressure in joints, and even reduce stress. This is called hydrotherapy, and its benefits don't end there.
Fighting Sickness
If you've got a hot tub in Ottawa, then you've also got a cold-fighting machine—the virus, not the temperature! After all, what is a fever, except your body burning out infection to make you better? It's commonly accepted that letting yourself soak in a hot tub is a great way to sweat out toxins and kill off infections before they can wreak havoc on you.
Getting Exercise and Fresh Air
I know, I know, it's hard to get outside in the winter, and harder still to get exercise if you don't have a gym membership. But when you have an outdoor source of heat to surround yourself in, you can enjoy some fresh air even in winter—and you can get some exercise while you're at it! You can do stretches or even use special weights to get your body moving in the warmth of your tub.
Share the Benefits with Friends
Eight little words: beat the cold with a hot tub party. Enough said.
Whether you already have one, or whether you're considering installing a hot tub in Ottawa, don't wait until spring to get some use out of it. Crank it up this winter and leave all your worries—and the cold weather—behind.