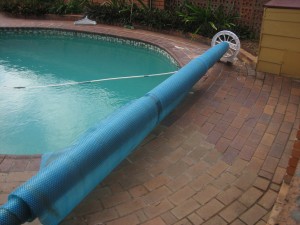 Although warm temperatures may be difficult to think about right now, they will soon be on their way back and there's no doubt that the perfect accessory to those hot and sticky days is a pool. While pools may be a fun way to refresh, having a pool does require some commitment and responsibility. Regular and seasonal maintenance are imperative for maintaining your investment, but perhaps the most important part of owning a pool is ensuring a safe environment. While there are many steps you can take to ensure pool safety, some of the most important aspects are swimming pool safety covers.
What are swimming safety pool covers?
The utility of swimming pool safety covers, unlike regular pool covers, is twofold; while they protect your pool from the elements, they are also specially designed to withhold a minimum weight which help to prevent drowning.
Why are they important?
Installing swimming pool safety covers is an important part of your responsibility as a pool owner for the following reasons:
1. They provide protection from accidents.
Red Cross estimates that around 500 water-related fatalities occur each year. Many of which are young children slipping into uncovered pool. Having protection in place will help avoid any unnecessary accidents, especially important if you have toddlers, small children and/or pets. Covers also work to protect your pool from unwanted critters.
2. They help keep your pool clean.
Swimming pool safety covers will prevent the water in your pool from evaporating and some models will help protect your pool the damaging effects of the sun. This is in addition to preventing dirt buildup and algae growth.
Types of Swimming Pool Covers
You can prevent accidents and ensure your safety with one of the two main types of swimming safety pool covers:
Mesh
Mesh swimming pool safety covers consist of mesh panels that allow for drainage. They are designed for long-term use (i.e. winterization) and are well suited for areas that see a lot of rain or snow. Because water does not accumulate, mesh covers also eliminate the risk of children or pets coming into contact with any puddles. Mesh covers may not, however, completely protect from all dirt and debris.
Solid
Solid covers are similar to mesh covers, except they do not allow for drainage. This can be an issue in climates susceptible to lots of rain and snow; accumulated puddles are considered hazards in terms of safety and damage. Fortunately, many manufacturers incorporate drain areas into the covers. Some retailers also offer cover pumps, which can be used to automatically detect and drain water.
Enjoy your pool and just remember that swimming pool safety covers are essential part of your overall safety.. Your swimming pool can be a great place to spend the warmer months, but with a bit of precaution and care, pool covers will help to ensure it stays enjoyable, safe, and clean.